Orton-Gillingham Training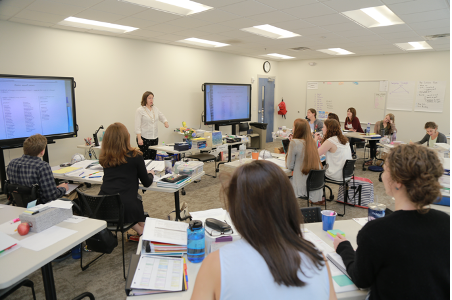 Orton-Gillingham (OG) training provides practitioners with a structured literacy approach that is endorsed by the Science of Reading.

For 100 years, the OG Approach has been utilized for struggling readers while other educational trends have come and gone. In recent years, OG has been recognized as an evidence-based practice for teaching beginning and emerging readers.
Camperdown Academy is one of the few institutions nationwide accredited as both a training and teaching site by the Academy of Orton-Gillingham Practitioners and Educators.
---
Upcoming 2024 Associate Level Training Course /$1,250
(6) days in the summer, Wednesday, July 10 – Wednesday, July 17 (no classes over the weekend)
(4) days in the fall, Friday/Saturday, September 20-21 and Friday/Saturday, November 15-16

For registration, Click Here
---
There are (4) different levels of OG training:

Classroom Educator Level
This level is intended for practitioners in a general education setting to be able to provide and adapt literacy instruction for the whole class or for small groups needing supplemental support.

Associate Level
This level is intended for practitioners working with struggling readers of all ages, including those with dyslexia, in individual or group settings.

Certified Level
This level expands and deepens the Associate Level concepts and equips the practitioner with the skills to address the needs of struggling readers of all ages, including those with dyslexia and more complex learning profiles, in any setting.

Fellow Level
This level is intended for practitioners who have completed the Associate and Certified level training and practicum. The Fellow Level prepares practitioners to design and deliver Orton-Gillingham training courses at all levels of OGA certification.

Click Here to be placed on an interest list for future OG trainings.
---
Participant Feedback
"I have found OG to be the missing puzzle piece in reading instruction for struggling readers."
J. Thomas/trainee
"The sequence of phoneme/grapheme and syllable concept introduction was invaluable, [and] the tools involving the visual, auditory, and kinesthetic were tremendous."
B. Schipper/trainee
"Seeing the progress my student made because of OG was incredible!"
C. Chapman/trainee
Camperdown Academy
Suzanna Greer
Fellow/OGA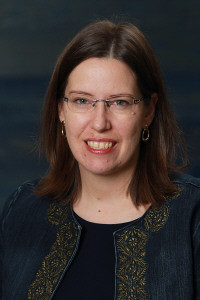 Suzanna graduated from the Honors College of the University of South Carolina and holds a Masters degree in Curriculum and Instruction from Furman University. She presents at national conferences regarding best practices in the education of struggling readers, and has been teaching students with dyslexia how to read for more than twenty years.